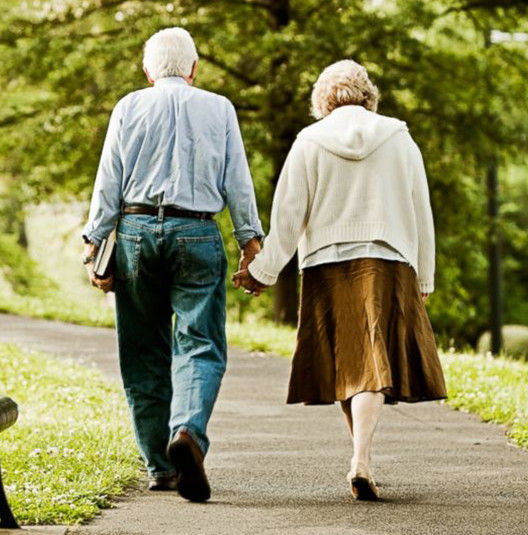 Speak with an experienced attorney and get valuable insights today. Call 619.544.6404 or use our easy forms throughout the site to ask us a question.
John Stennett and Barbara Casino have years of experience in successfully handling disability claims. A quick perusal of the below listed cases reflects a sampling of STENNETT & CASINO's numerous successes and highlights the issues that arose in those cases.
Our client's husband died unexpectedly at age 48 following a massive heart attack.  The insurance company denied her claim for her husband's life insurance benefits because he had not disclosed his history of high blood pressure on his life insurance application.

We first looked to see whether our client's deceased husband did not know or had forgotten about his high blood pressure when he filled out the application.  If so, the insurer could not deny benefits on the grounds of the non-disclosure.  However, when Stennett & Casino obtained the insurance company's records we found the insurer knew from its own medical examination that our client's husband weighed over 300 pounds, had high blood pressure and an abnormal EKG.  Therefore, the insurance company was not misled by the husband's failure to check the box on the application indicating high blood pressure and they could not deny the claim.
Life insurance agent convinces couple to turn in their old life insurance policies for new ones that results in denial of claim when husband suddenly dies.
At the urging of an life insurance salesman the Barrozos exhanged several old life insurance policies covering  Mr. Barrozo for a single new policy from American General Insurance (AGI). Less than 2 years later Mr. Barrozo unexpectedly died. His wife's claim for life insurance benefits to AGI was denied  on the basis that Mr. Barrozo failed to disclose that he had been diagnosed with hypertension (high blood pressure) on his application for insurance.
Insurers are entitled to deny claims on the basis of a material misrepresentation in the application for life insurance coverage. However an insurer can only deny coverage on this basis during the first 2 years of coverage. If a claim is made after the first 2 years, even if there is a material misrepresentation of the insured's health, the insurer must pay the claim.
If the Barrozos had not been talked into turning in their old policies for a new AGI policy, the claim for death benefits under the old policies would have been paid. The life insurance agent failed to advise the Barrozos of this danger of "twisting" policies. A life insurance agent's commission is largely based on the first year premium, thus agents are motivated to sell new policies – not to service old policies. In this case the agent convinced the Barrozos to roll over the cash value of their old policies into the new AGI policy. That cash value (in this case tens of thousands of dollars) became a part of the first year premium and resulted in a huge commission for the agent.
Stennett & Casino filed suit against both the agent and AIG for their failure to provide appropriate advice and protect their client's interests. Stennett & Casino were successful in obtaining the insurance benefits for their client.
Denial of Life Insurance Due to Part-time Employment and Severance Benefits Due to Disabilities.
Phyllis as a long-term employee with a charitable organization was provided both disability and life insurance through her employer. When she was no longer able to work because of a cancer diagnosis she was asked by her employer to stay on long enough to train her replacement. She agreed so long as she did not lose any of her employment benefits.
Approximately 11 months later Phyllis lost her battle with cancer and died. Her husband's claim for the severance benefits and life insurance benefits were both denied. Life insurance was denied on the basis that she lost coverage once she became too ill to work. The severance benefits were denied on the basis that the employer claimed that Phyllis "voluntarily" left work when she ceased work due to her disability.
After filing suit to recover both the life insurance and severance benefits Stennett & Casino were successful in obtaining the life insurance benefits at the trial level but had to go to the Ninth Circuit Court of Appeals to obtain the severance benefits. The Ninth Circuit agreed with Stennett & Casino that leaving work due to a disability is not a voluntary resignation of employment. Thus she was entitling to the severance benefits promised.
Employer wrongfully advises employee that continued payment of premiums after her disability would continue her life insurance coverage.
Mr. McBean's mother, Teresa, died in August 2017 After a two-year battle with breast cancer. She left her son a life insurance policy with United of Omaha Life Insurance (United) that she obtained through her long-term employer. However United denied the Son's claim stating that his mother lost coverage when she left full-time employment due to her illness in June 2015 despite the fact that she continued to pay premiums.
Teresa had been told by her employer that she would be able to continue her life insurance coverage after she was unable to continue work with the continued payment of premiums. Based on this advice she continued to pay the premiums up through her death.
Stennett & Casino filed suit in Federal Court seeking the life insurance benefits. After trial the court agreed that the employer's erroneous advice on how to retain her insurance was a breached its fiduciary duty owed to Teresa and entered judgement in favor of her son for the full amount of life insurance benefits.
Review entire case here:
https://casetext.com/case/mcbean-v-united-of-omaha-life-ins-co 
If you would like more information on our cases involving life insurance claims,
please visit our success stories section for a review of past cases.
If your claim for life insurance benefits has been denied or long delayed, the San Diego law office of Stennett & Casino can help you.  We have years of experience in obtaining life insurance benefits owned to our clients by life insurance carriers and ERISA plans.
We can help you with your life insurance claim against any insurance company, including:
UNUM/Provident
Standard
Metropolitan Life
Prudential
Hartford
Pilot Life
Paul Revere
CIGNA
CNA
Life Ins. Co. of North America (LINA)
Mass Mutual
Sunlife
American General
Stonebridge
Ready for a Free, No-obligation Consultation? Call 619.544.6404 or use any of our easy forms on the site.
Contact The Offices of Stennett & Casino